Why SoftColor Software?

10 reasons why you'll enjoy SoftColor Software

2. Simple licensing

Single payment, not a recurring subscription

Instant delivery

Recoverable keys

Sixty-day money-back guarantee

3. Money-back guarantee

We know that our applications will provide a terrific image editing experience for you, so in addition to our free fully working trials, we also offer a 60-day money-back guarantee.

5. You will get automated editing workflows running in under five minutes


How to create Automata photo editing workflow

1. Start Automata

2. Set name for your workflow

3. Select input folder

4. Add photo editing tools and adjustments for the workflow

5. Select output folder

6. Select output format and settings

7. Save workflow

8. Start workflow

Automata checks new and updated files from input folder, then process them and finally saves edited photos to the output folder. Automata Pro can also process entire sub-folder structure from the input folder. Multiple Automata Pro workflows can use same input or output folders.


6. Fix white balance, exposure and tone problems automatically

Remove a color cast

Natural white balance correction

ColorEQ to fine-tune color temperature and tint

Exposure correction

Contrast correction

Dynamics enhancer (clarify and shadows)

Luminosity correction

7. You will have full control of all tools and workflow settings

All color correction and photo enhancement tools are layers. You can select suitable correction steps, and you can adjust the correction intensity for each tool.

Layer based photo editing

Layer based photo editing

Create own workflow templates

8. Same tools for workstations and servers

Automata Pro and Server have the same workflow tools and features. You can import and export workflow settings between Pro and Server.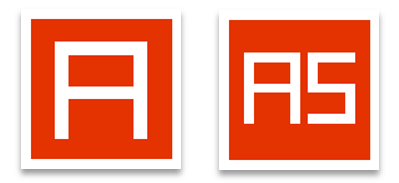 9. SoftColor PhotoEQ and Automata work perfectly with your other software

Boost your Adobe PhotoShop based workflows

You can save the processed and original image into the same PSD-file as separate layers

All metadata and color profiles are protected too

Benefits for Photoshop, InDesign, Affinity

Use your scripts and programs with Automata workflows

Extend workflows

Pre-and post-process commands

10. Everything works on your computer, no internet connection required


All our applications Automata Pro, Automata Server, and PhotoEQ, are native Windows applications that run on your computer. No internet connection needed.

We have developed SoftColor Engine with C++, and we use hardware acceleration libraries to enhance performance. You will have tools that run fast, and they use optimal performance on your PCs and servers.


Ready to Get Started?


Download a fully working free trials. You will get automated editing workflows running in under five minutes.


PhotoEQ 

Version 
10.10.2305
PhotoEQ is the best way to color correct and enhance your photos in seconds.
$69

Download PhotoEQ
Automata Pro

Version 
1.18.2304
Streamline and accelerate your photo editing workflows with AI and hot folder automation in Automata Pro.
$199

Download Automata Pro
Automata Server

Version
 10.20.2304
SoftColor Server is a robust software solution that simplifies and automates photo editing workflows.
$899

Download Automata Server