Perfect Color Correction Tool

PhotoEQ is a professional photo editing software for color correction, image editing, and color management tasks automation.

You can easily enhance all kinds of photos to a beautiful look and feel. PhotoEQ has a simple but powerful photo editing workflow, and you can batch process photos.
Try now
Why PhotoEQ is the perfect color correction tool?
Professional color and tone corrections automatically
You can easily tune color correction for your needs and taste
Easy to use tools for photo enhancement and color management
Batch process color correction and image editing tasks
Professional color management tools built-in (RGB, CMYK, Grayscale)
Work with any digital image and camera RAW-formats
Perfect color and tone correction automation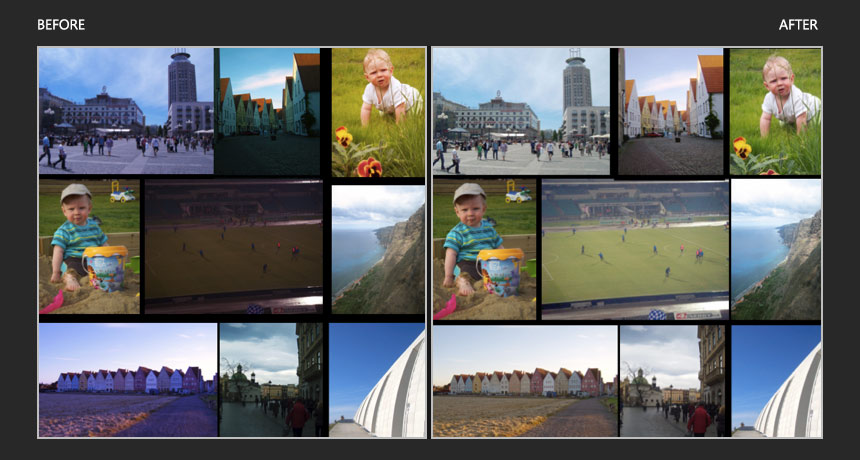 Luminosity

Luminance balancing
Find dark and light colors
Avoid clipping automatically
White balance
Remove color cast
Average balancing
Natural color temperature correction
Shadows and highlights
Rich dynamics enhancer
Shadows and highlights correction
Shadows style adjustments
ColorEQ

Customize white balance
Uniform style for batch processing
Natural color balance adjustments
Boost colors
Color boost
Saturation enhancer
Natural saturation adjustments
Tone corrections
Exposure enhancer
Brightness
Non-linear contrast enhancer

Photo editing automation benefits with PhotoEQ
Professional but easy to use software



Perfect photos automatically
Professional image processing automation
Layer based color correction and image processing
Color management, work with RBG, CMYK, or Grayscale
Boost your Photoshop® workflows
ToDo list and batch processing workflow
Work and convert with digital Image and RAW formats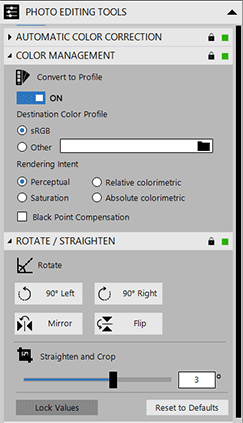 "No program is perfect, but this program does one thing, does it simply, consistently, and exceptionally well."


"This is a fantastic choice for people who don't want to spend hours in an expensive photo editing app, and want to fix their images so they can share them with friends and family."
"Awesome. Great. Finally, some fresh air! I love the way SoftColor PhotoEQ looks and feels – even its documentation looks outstanding! I love this tiny program."

Take a test drive with the fully working free trial
Download PhotoEQ for a free, fully working, no-risk trial. PhotoEQ only takes around a minute to download and a few clicks to install. You don't even have to give us your email address.
Download